Description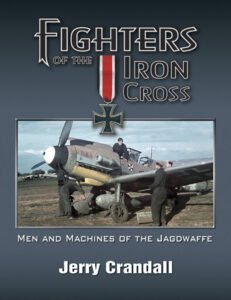 Fascinating, true-life stores told by the men themselves who flew for the German Luftwaffe in WWII. As an aviation enthusiast, even as a youngster during WWII, the author was drawn to the stories, reports and articles in the aviation magazines published at the time. In 1945, along with his father, also an aviation enthusiast, paid 50 cents to see a downed, captured Messerschmitt Bf 109 E touring the United States on a money-raising bond drive for the war effort. To see this real enemy fighter he had heard so much about and being able to touch it, was a monumental experience that started a quest to learn everything about these feared machines and the pilots who flew them.
Beginning in 1969, the author started corresponding with well-known Luftwaffe Experten such as Hans "Assi" Hahn, Gerhard Barkhorn and others in an attempt to discover what these former enemy fighter pilots were really like and to hear their stories. During the following years, the author and his wife Judy became acquainted with more and more veterans eventually traveling to Germany, Austria, England, France and other countries pursuing and interviewing the men who served their respective countries.
Presented here is a selection of pilots who in many cases, are not well-known but were chosen for their interesting experiences. Told in their own words, their stories are combined with 481 photographs and 72 color profiles of the aircraft they flew.
View the ever-growing list of international resellers.